"Two Women and a Child of Dominica" photograph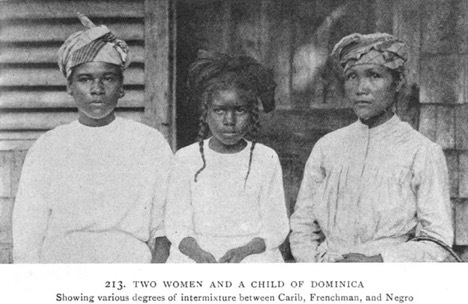 Dublin Core
Title
"Two Women and a Child of Dominica" photograph
Description
Before they were decimated by the Europeans, the indigenous Carib, Arawak, and Ciboney mixed with the newcomers and the Africans as well, giving rise to a mixed Creole population.
Source
Publisher
Harry Hamilton Johnston, The Negro in the New World (New York: Macmillan, 1910). General Research and Reference Division, Schomburg Center for Research in Black Culture, The New York Public Library.
Contributor
Caitlin Provost
Citation
Africana Age, ""Two Women and a Child of Dominica" photograph,"
Provisions
, accessed July 25, 2021,
http://di.salemstate.edu/provisions/items/show/71
.